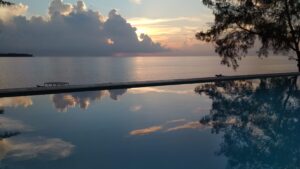 Planning a corporate event or a team-building trip is now becoming more and more of a challenge. Organisers of such incentives compete in offering increasingly "marvellous" events, which, however, do not always translate into a systematic increase in employee satisfaction. This means it is worth considering what you really expect from such an event. Not every company is lucky enough to have what it takes to organise something really special. It would be a lie to say you can do it without spending a hefty sum, but many companies are more than keen to do that. Also, in a nutshell, no good trip for employees can be successfully arranged without having them involved in the preparations from the very beginning. In our culture, it is important for people to have a sense of agency and to feel that their opinion matters. There is nothing worse than a pre-planned trip to a destination chosen by the higher-ups, which some employees may perceive as an exile and forced fun rather than a treat. Easier said than done? Our example shows that there's another way.
Diuna LSP is teal in many respects, which means that everyone has a chance to contribute to projects and have a real impact on the final outcome. That is why, we were able to successfully create something of true value.
Having secured reasonable funds, we began to wonder and ponder how to turn them into something really great and memorable for the entire team. . We decided to get away together somewhere far away. Our aim was to organise a trip that would be not only an annual team-building event, but also a celebration of our 10th anniversary. In the translation market, 10 years of existence mean something tangible; it is, so to speak, a determinant of the company development. Currently, we rank 7th in Poland and 25th in Eastern Europe in terms of turnover, and 7th in the world in terms of development rate. And we systematically grow in force. Thus, there are reasons aplenty to celebrate. We are lucky to employ people who are passionate travellers truly curious about the world. This is a great foundation to organise something special.
The whole initiative was codenamed STORK. The major postulates established collectively for the planned trip were as follows:
– the trip would make the most sense when Poland is all grey, dreary and cold;
– the destination must be warm and, obviously, a seaside location;
– it must be roughly in the same time zone as Poland;
– optimally, everyone should be there for the first time.
And this is how, after many an animated discussion, we decided that we're flying to Zanzibar. The excitement before the trip grew bigger by the day. We managed to build a great atmosphere around the event. Comments on our company chat were overflowing. Although we are a rather close-knit team anyway, as the vibe in the office is very relaxed, getting ready for the trip together allowed us to get to know each other even better.
The trip itself, as you can guess, was a huge success from beginning to end. Almost half of December spent on a tropical island gave us an opportunity to spend more time together while having great fun, to fully relax, and to get to know each other from a brand new perspective. The expedition was a priceless experience. Zanzibar is truly breathtaking, and the beauty of nature further added to the plethora of positive impressions.
For us, it was both a source of great memories and a valuable investment in our employees.
We sincerely encourage you to try something like this. Employees are at the core of the company capital, and it is really worth doing something special together.
#Diuna10yrs