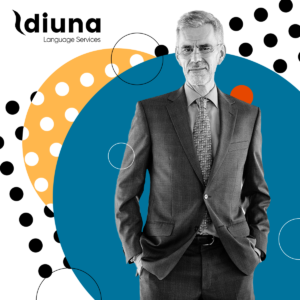 Some translations need to be certified. It means that a sworn translator, by affixing their seal and signature, certifies that a translation is a legal equivalent of the source text. Such authentication is often needed when translating vehicle registration documents, vital records, court papers or notarial acts. But who exactly is a sworn translator? And is it hard to become one?
Some time ago, only the people having a Master's degree in language studies, or those who completed postgraduate studies in translation could become sworn translators. However, this requirement was abrogated, and pursuant to the current wording of the act on the profession of a sworn translator, any person with a degree may become one. But first, they have to pass an exam. Sounds simple, right? Well, it's not. The exam takes place before the State Examination Committee appointed by the Minister of Justice. It is divided into two parts – written and oral.
First, the candidates' task is to translate four texts: two into Polish and two into a foreign language. They have four hours to do it. During the exam, they may use their own resources such as paper dictionaries and self-prepared glossaries. It is not an easy task: there is not much time, and the texts concern very specific domains such as law, finance and economy, and sometimes even engineering; therefore, specific terminology and syntax must be applied.
Before the exam, the candidates often learn the basics of Polish and foreign legal systems, study legal acts and documents in both languages. Those who pass the written part are admitted to the oral part where, first, they have to face a sight interpretation task (the candidates have approximately three minutes to skim through the text before they translate it "on the spot" into Polish).
In the next part, their task is to translate fragments of texts read out in Polish into a foreign language. The pass rate oscillating around 20-30% speaks for itself: the exam is very hard. The profession of a sworn translator comes with huge responsibility. Such people draft documents processed by administrative and judicial bodies, they interpret during court hearings and investigations, and their work has a significant impact on stakeholders' lives. But, as experience shows, failed exam does not close the door to a sworn translator's career. Many candidates eventually succeed in further attempts after making some extra preparations.
If you want to become a sworn translator, you may be interested in a special preparatory course. If you want to join the elite of sworn translators as well, sign up for the next edition of our course!